Ghana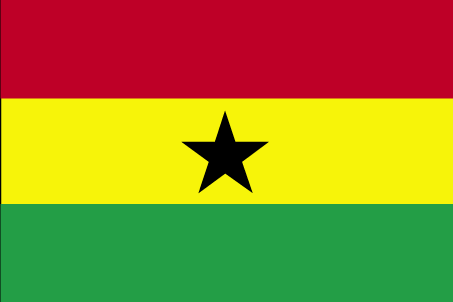 The flag of Ghana tells something about the history of the country. The top, red stripe represents the blood the Ghanaians shed when they fought for their freedom. The yellow and green strip below represent the natural resources: the gold and hardwood from the jungle. The black star in the center symbolizes the pride in independence that Ghana gained as the first country in Sub-Saharan Africa in 1957. The Ghanaian football team's nickname is the 'black stars'.

The country is located in West Africa on the Atlantic Ocean and is six times the size of the Netherlands. It now has 22 million inhabitants. Of them, 69% are Christians and 16% are Muslims. The rest adhere to indigenous religions. There are 75 languages ​​and dialects in Ghana, but half of the inhabitants speak the Ashanti language, Twi. English is the official language in Ghana, which everyone learns at school. 74% of the population can read and write (men: 81.9%, women: 65.9%). More than sixty percent of the population works in agriculture and fisheries, 26% of the population lives below the poverty line.

Unlike in the rest of Africa, the Europeans did not dominated the Ghanaians for a long time: the Dutch in particular negotiated and built their fortresses with the permission of the village chiefs and of the powerful kings: those of the Fante people on the coast and those of the Ashanti Empire inland. An Ashanti king still reigns in Ghana. He doesn't have as much power as the government, but he does have a lot of influence and people honor him and listen to him.

Since Michiel de Ruyter conquered Fort Elmina from the Portuguese, ties have existed between the Netherlands and Ghana. As a result, in 2002 both countries could celebrate that they had been friends for three hundred and fifty years. Prince Willem-Alexander and Princess Máxima went to Ghana in honor of this birthday. The king of the Ashanti, Otumfuo Osei Tutu II, came to visit the Netherlands.

The first Dutch merchants still traded in gold and wood (Ghana used to be called the Gold Coast), but later the slave trade became the most important. Many of the slaves shipped to Suriname came from Ghana. After the abolition of slavery, Fort Elmina was sold by the Netherlands to the English in 1863, together with the other possessions. The book 'the black with the white heart' by Arthur Japin gives a fascinating account of part of this history. Today, the Netherlands is again the largest importer of Ghanaian goods; especially cocoa, gold and wood.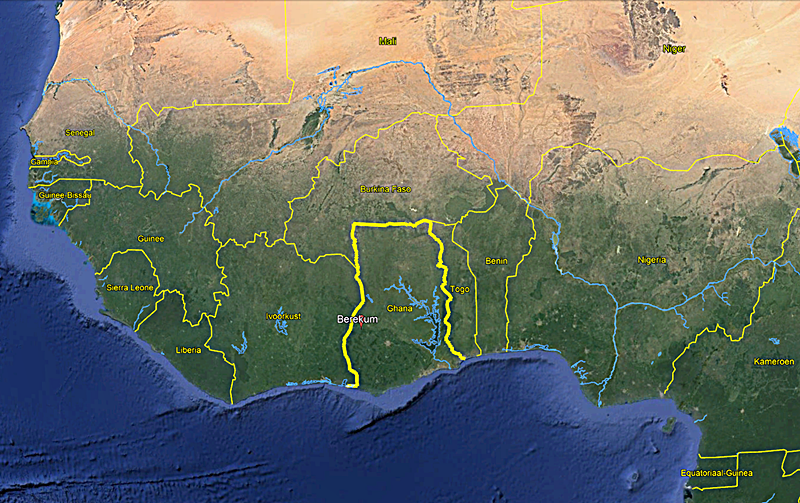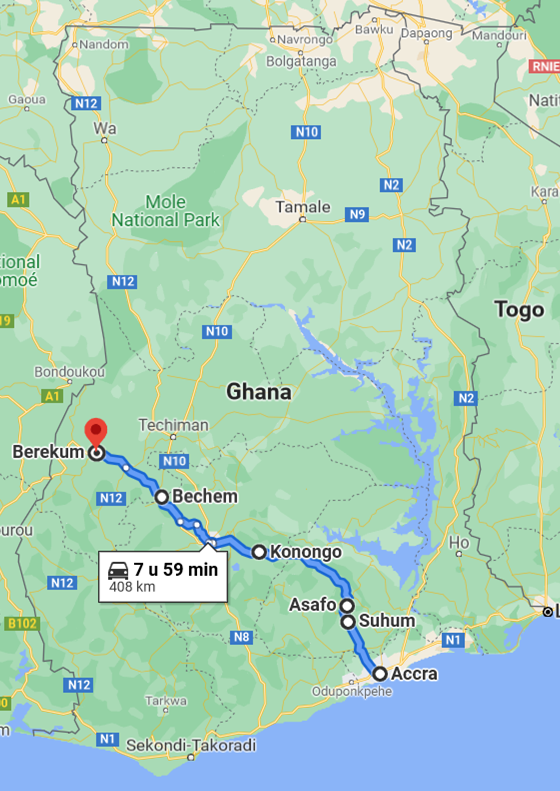 Click here for an interesting collection of 50 Akan / Twi proverbs.
GALERY